Jen Harpe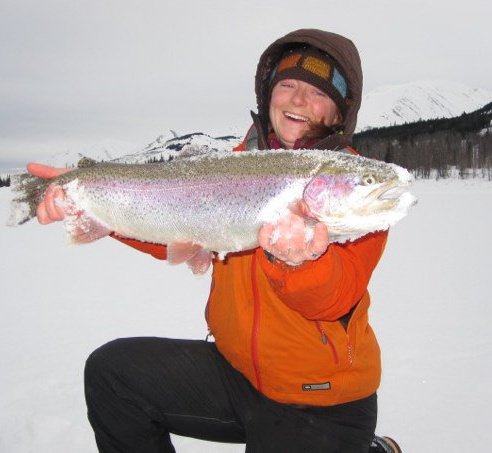 Jen Harpe
Jen was born and raised in Alaska and has long had a passion and respect for the outdoors.  Many of her favorite childhood memories come from family camping trips where her father patiently taught her how to fish and row a boat.  She went to college in Colorado and explored much of the state but ultimately realized her heart lay back home in Alaska.  Life's events brought her down to Cooper Landing where she guided on the river and eventually met her husband Mike.  They now are full time residents where they built their house and enjoy keeping up with their hobby farm. When not guiding they can be found running various rivers throughout the state and down into the "lower 48".
TESTIMONIALS
What People Say About Me
If you are bug-eyed from perusing the Internet for the right guide service, simply give KRFF a call. Oh yea, be sure to include the "canyon" float into your schedule, you won't be sorry.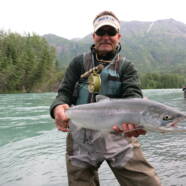 We had a ball, and are already thinking about booking another trip for next year.  You'll remember Tony's "SOB" outbursts!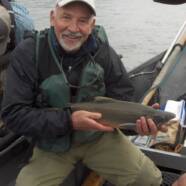 I have been fortunate to fish in Mexico, Hawaii, Texas and Canada. But this experience was the best. Of all the fish I chase, I still love to trout fish and nothing holds a candle to those crazy Rainbows in Alaska.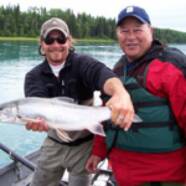 HAVE A QUESTION?
Send a Message